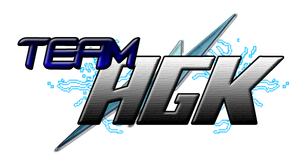 Team AGK is a Heroic Squad Team led by Jak,which is later led by Leopold Slikk.Their mission is to defend Haven City against the Seven Hells.
Member's of Team AGK
Current Members
Supporting Members
Cyclops
The Irate Gamer
Marvin The Paranoid Android
Eric Lecarde
Tony Clark
Crash Bandicoot
Dylan Kirrin
Max Kirrin
Max Baldry
Minor Members
Torn
Keira Hagai
Ashelin
Samos Hagai
Upcoming Members
Gallery
Trivia
The team was not well known when the team first formed.
Despite the team's name named after AGK, Jak led this team before Leopold Slikk.
The Team AGK name is based on the name of the Facebook group.
See Also
Ad blocker interference detected!
Wikia is a free-to-use site that makes money from advertising. We have a modified experience for viewers using ad blockers

Wikia is not accessible if you've made further modifications. Remove the custom ad blocker rule(s) and the page will load as expected.