Arthur.exe



Gender

Male

Age

???

Hair Color

None

Eye Color

Black & Red

Alignment

Evil

Enemies

Leopold Slikk

Appearance

Slender Demonic Aardvark with brown round glasses, Yellow ripped shirt, green ripped jeans, brown shoes, bloody skin, evil eyes
Arthur.exe is a demonic alteration of Arthur Reed, who is created by Atarster, and he was Leopold Slikk's worst nightmare enemy from Atarster's AGK Series until he got killed by Leopold in the final episode of Atarster's AGK Series.
Appareances
In Episode 7: AGK's Nightmare, after Mundus scared Leopold, Arthur.exe walks to Leopold and he roars loudly at him. In Episode 25: AGK & Rocko, his glasses appears that King Kong have failed him after Rocko and Leopold fought with King Kong. He is voiced by Atarster.
He will appear in AGKandRockman2001's AGK series. It is revealed he was created by Raynare, along with all the EXE characters (except for Sonic.exe).
Other
Some people make are currently making grounded videos out of Arthur.exe.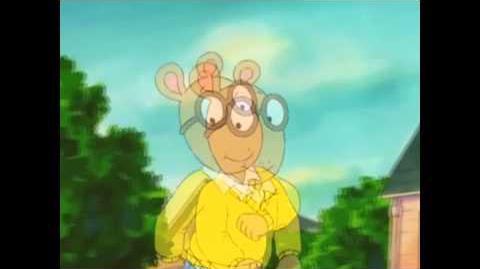 Ad blocker interference detected!
Wikia is a free-to-use site that makes money from advertising. We have a modified experience for viewers using ad blockers

Wikia is not accessible if you've made further modifications. Remove the custom ad blocker rule(s) and the page will load as expected.